Electrofusion Welding Machine or Butt Fusion Welding Machine which one?
The polyethylene (PE) is the most common produced plastic, and although it is very used in sheets, polyethylene gabs, bottles or containers, we are going to focus on its use in pipes. The two most common methods to weld it are the electrofusion and the butt welding. Due to the characteristics, the polyethylene is ideal for the drinking water distribution networks, although it can have other uses in industrial applications, to protect cables and as part of the heating systems. Among the advantages that it has we can find its great flexibility, its lack of toxicity, its low maintenance costs, ease of installation and handling, its low roughness or its resistance to external agents and the corrosion.

Coils of Plastic Tubing

Although these are the two most common techniques, both the electrofusion like the butt welding, are relatively simple, it is essential to prepare the surfaces on which we are going to do the join and to know in great detail the procedure to do a good welding.

At the moment of choosing what type of welding to use, we should take into account the type of work we are going to use, as regarding the reliability, both are similar systems. A factor that can result determinant at the moment of taking the decision is the flexibility of the PE pipes. With the butt welding it is better solve than with the electrofusion.

The main advantages of each of the procedures are the following:

Electrofusion welding
It makes much easier the access when we have to weld in difficult situations or when we have little space to access the pipe.
We can join polyethylene materials of different generations and thicknesses without weaken the welding.
The cost of the installation is low, so it is very suitable to do it in private dwellings.
The welding equipment is, compared to the butt welding, cheaper and lighter, what allows moving it with ease.

It offers a wide range of solutions with simple power point and tapping saddle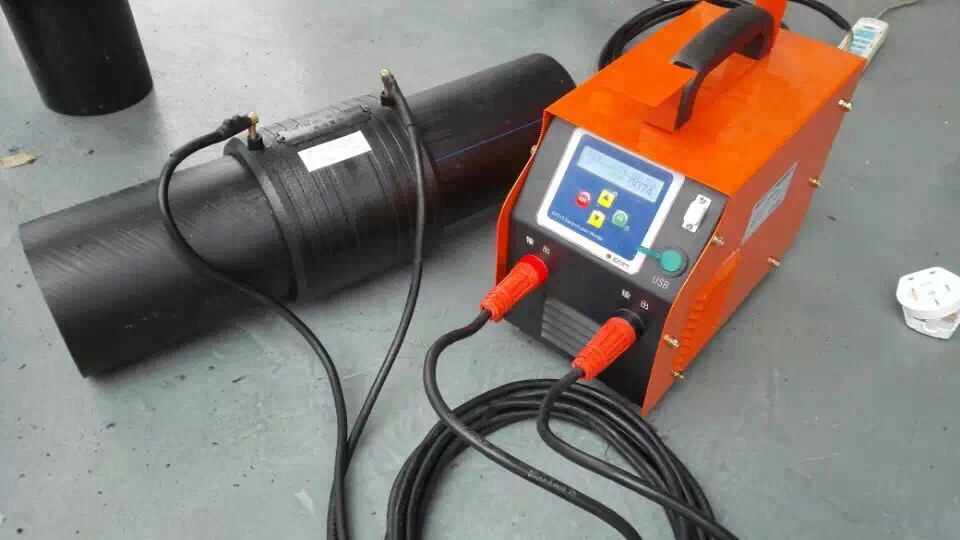 Butt Welding Machine
It is possible to weld pipes with different generations of polyethylene.
It is simple to eliminate the rusted layer, an essential step to do the join with guarantees.
Through the removal of the melted material it is produced a self-cleaning of the welding.
It doesn`t need additional fittings for joining, what simplifies the procedure.
In pipes with a diameter higher to 200 millimetres is more efficient and economical.
The pipe can be bended with ease without increasing imperatively the tension of the whole installation.
The axial alignment and the round of the pipes are simple.