Butt Welding Method For Polyethylene Pipes And Fittings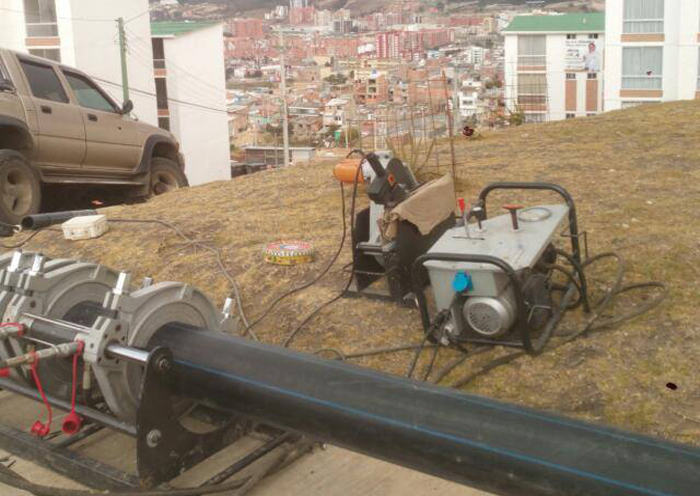 Butt welding method for welding of polyethylene pipes and fittings is currently the most widely used welding method. Coupling butt welding method, a butt welding the ends of the tube to be welded using traşlanıp both ends with a certain pressure under heat by pushing toward each other is the process of fusion welding.
Butt welding method of joining pipes with diameters up to 2000 mm can be welded.
Butt weld bonding method is carried out in accordance with DVS 2207.